Manicure Nail Art: from Revlon to Revolutionary
Every kind of art has its day in the sun. From Andy Warhol's pop art phenomenon to tattoos and body art, there always seems to be a new art form emerging that allows people to express their individuality and creativity.
Tattoos are still a very popular art form, yet a new kind of body art, often referred to as manicure nail art, has taken the stage. Manicurists who perform nail art on their clients must rely on their artistic skills, combining together creativity, precision, and an eye for detail. Nail decorations can be applied to natural nails, as well as on gel and acrylic nails.
History of Nail Art
The practice of nail decoration has existed for the last 5000 years and can be traced to the people of India who embellished their nails with henna. Now fast forward to 1932, when the French company Revlon released its first nail polish. It was available in a wide variety of shades and used pigments instead of dyes.
Since the 1930s, nail art as come a long way. The technique of airbrushing nails is still relatively new. It includes an airbrushing machine designed to perform manicure nail art, which works with a compressor to create innovative and elegant patterns and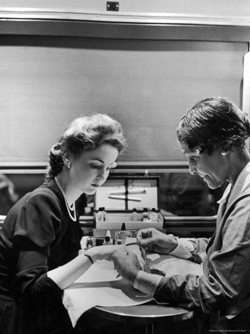 designs on the nails.
Popular Designs
Typically, a manicure involves the application of nail polish, but there are several nail art techniques that can be added to the vibrant coat of paint. Many nail salon technicians are adept in applying decals, stickers, gems, glitter and flowers onto the nails. Some individuals go so far as to have their nails pierced in order to insert small hoops and studs. Many nail enthusiasts choose to have acrylic or gel nails put on before having any nail art done. The shiny acrylic enhances the designs. Some nail art trends include affixing motifs for specific holidays, such as pumpkins for Halloween, hearts for Valentine's Day, and snowflakes or holly for the Christmas holidays.
In Japan, 3D manicure nail art has really taken the world by storm. In this technique, actual charms are fastened to the nail and sculpture powder is used to produce a unique 3D look. From opaque polish, to pearls, funky geometric shapes and comic book art, anything goes in this art form.
Manicure Nail Art Goes Digital
While many nail technicians can create sophisticated masterpieces with a free-hand technique using sharp brushes, or by employing a stencil, a new digitized method in nail art application has been introduced. The nails are cleaned and trimmed, just as they would be for a normal manicure, and a base coat is laid on and left to dry. Thereafter, a special polish is applied to allow the nail design to adhere properly. While it sets, a design can be selected by the client. Next, the client's hand is placed in a cradle under a machine that sprays the design from the printer onto the nails. The printer is set to stop the process should the client accidentally move their hand. Although most machines have a wide selection of nail art designs to choose from, it is also possible for the client to create their own motif and have it scanned into the machine.
Permanent Nail Art
Although manicure nail art is available at most nail salon nowadays, some individuals prefer to stop by the tattoo parlour instead. They forgo coats of polish and glittery decals and opt to get their nails tattooed. The design is etched into the nail via a single-needle tattoo machine. The surface of the nail is penetrated thousands of times per minute to embed micro-pigmentation. The tattoo will only last until it is clipped off, so there is no need to worry about loving that particular design for the rest of your days.
Tips for Maintenance
If there ever was an ephemeral art form, manicure nail art is it. Once your nail grows out, or the acrylic or gel nail needs to be removed, the artistry is lost. Many women get their nails done on a regular basis, but there are ways to make your masterfully manicured nails last a little longer. Applying a top coat after they are done, and every couple of days afterwards, will keep them looking like new. Moreover, use cuticle oil every other day to maintain nail health. When doing chores and tasks that can damage your hands, protect your nails from chips, dents or cracks by wearing gloves.
---
Donovan Gauvreau
Art Historian, Donovan Gauvreau lectures about art therapy with a focus on creativity development. He believes we can learn from the great masters in art to communicate ideas and feelings through painting. He provides content for www.AaronArtPrints.org to educate and inspire people to take a glimpse into an artist's life to better understand the meaning behind their work.
Home | Art Prints | Art Movements | Famous Artists | Articles